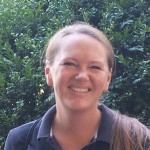 Sunniva Heggertveit-Aoudia: Owner of NORSUN ctl
Consultant, Trainer, Mentor and Certified Coach (CNCP / ICF / CTI / MD)
A Norwegian national, Sunniva is settled in France after having lived and worked in Switzerland, Cyprus and USA. She is fluent in Norwegian, English and French, and understands German.
Sunniva has some 25 diverse years of experience from a variety of industries (e.g. oil/gas, recruitment), and company sizes. Her many years in international roles have given her great experience in seeing the opportunities and challenges of leaders and teams in transformation and working in complex environments. She has strategic and operational experience in Human Resources and Diversity & Inclusion – from both corporate and business level.
As an accredited coach, Sunniva works with business clients in Europe, and individual clients across three continents. She tends to use a coaching style also when facilitating training/coaching programmes, to engage and make participants feel committed to change.
From her consulting and mentoring activities over the years, she is widely respected for her ability to engage with all levels in an organisation, her active listening, her capacity to quickly understands key issues and effectively guide people towards their desired outcome.
Sunniva is a member of the International Coaching Federation (ICF) and adheres to their Code of Ethics. She respects life's interdependences and at the same time focuses on what the client wants to change. With her excellent listening skills and natural intuition, she hears what the client says, feels and experiences at a deeper level.
Curriculum can be read on LinkedIn: https://www.linkedin.com/in/sunniva-heggertveit-aoudia-4a15562/
Interview on « The Invisible Mentor »: http://theinvisiblementor.com/2011/03/03/the-invisible-mentor-interviews-sunniva-heggertveit-aoudia/
Certifications
CPCC – Certified Professional Co-Active Coach (CTI – www.thecoaches.com)

ACC – Associate Certified Coach (ICF) – also approved by the French 'Commission Nationale de la Certification Professionnelle' (CNCP)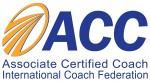 Management Drives (MD) Profiles: Certified Practitioner

Client feedback
A common feedback from team building events, is that coach Sunniva creates a safe atmosphere allowing participants to openly discuss topics rarely talked about in an honest and constructive manner.
Words describing team building on non-verbal communication (horses as coaching partners): 'Refreshing', 'interesting'/'educational', 'unusual', 'learnings well received', 'useful', 'became more aware of my own and other's body language'.
« Sunniva is a very flexible and intuitive coach and brings a very calm approach to her coaching. She was able to meet my needs as a client very well. Working with her was a very rewarding experience both professionally and personally. I highly recommend her! » L.T.
« Sunniva's style is embracing, intuitive and expansive – she uses metaphors and imagery to bring out unexpected awareness. Sunniva heard what wasn't being said and inquired about it. I would recommend Sunniva to anyone wanting to explore how to improve their personal life and their inner voice. » P.O.R.
« Sunniva is clear, straight, and considerate – in her presentations/suggestions and in her feedback. She is open to discovering who and how I am, rather than drawing conclusions too quickly. She is willing to test her hunches and intuitions and that makes her more creative in her approach. She listens well, remembers, and asks pertinent and helpful questions. » G.D.E
« Having Sunniva as my coach throughout this year has been a life changing experience. She has proven to be committed to helping me find the path I want to follow in my life, both at a personal and professional level. I highly recommend her as an amazing professional and person for her constant care, empathy, skills and capacity to listen and draw the best out of her clients. » Y.C.G.
« For me it was helpful to have a coach like Sunniva that helped me see the bright side of things. She is very professional, she does not judge and I get a feeling that she adapts well to people and situations. You can feel that she likes what she is doing, that she does it with pleasure. » C.R.
Partnering
Sunniva also works with other associates and consulting companies in Europe.
Belgium:
Cleverland Communications: http://www.cleverland-communications.eu
France:
Magic 3: http://www.magic3coaching.com
Serensys: http://www.serensys.fr
Germany:
intercultures: http://www.intercultures.de
United Kingdom:
Brook Graham: http://brookgraham.com