« I never cease to be amazed at the power of the coaching process to draw out the skills or talent that was previously hidden within an individual, and which invariably finds a way to solve a problem previously thought unsolvable. »  - John Russell, Managing Director, Harley-Davidson Europe Ltd
INDIVIDUAL COACHING
Are you working through challenges in your leadership role?
Are you wondering whether you are in the right job?
Are you in a life transition?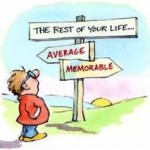 Coaching looks at the present and the future. It helps people evaluate and acknowledge where they are right now – and, above all, where they want to go. This includes what is and isn't working in their lives, and how best to get what they really want. It's a step-by-step process, focusing on achieving desired outcomes. Coaching is a powerful tool when wanting to make an important change; e.g career transition, balancing work and family, improving performance, making the most out of your expat assignment or handling burn-out.  Sunniva uses a holistic approach, valuing all aspects of life and at the same time keeping focus on what the client wants to change or improve. She empowers her clients to see different perspectives, solutions and choices, using a direct and honest communication style.
Try a complimentary trial session of 45 mins. Contact me on sunniva@norsun.org
Practical information:
Sunniva offers coaching face-to-face, via telephone or video (Skype).
She will give you 45 minutes of « test coaching » for free so that you can experience her coaching style before committing to a series of coaching hours.
A session typically lasts 60 minutes, every 2 weeks, but will be catered to your individual need.
Average amount varies from 12 to 20 sessions. If you sign up for 10 sessions, you will get an additional session for free.
The first session is called « discovery » and usually takes 1,5 – 2 hours. You pay for one hour.
Sunniva adheres to ICF's code of ethics.
Sunniva loves to work with clients who are:
Open to other perspectives or willing to see things differently.
Motivated to work; investing time in between sessions to do agreed tasks.
Willing to experiment; play along with exercises or visualisations.
Committed to learning and changing.
Enthusiastic to invest in self.
TEAM COACHING
What is Now? – Where do we want to be? – How do we get there?
Sunniva helps organisations build constructive and creative teams. She uses coaching tools to guide you through the relevant task at hand and acts as a catalyst for the solutions: by asking questions, mirroring back, challenging and supporting. Depending on your need, we agree on the most efficient set up; one or more gatherings, face-to-face or combined with conference calls.
Team coaching is often a logical follow-up of a team building event. Coaching sessions can also be organised as stand-alone meetings to cover specific topics.